There are more than 60 football programs in the PrepXtra coverage area. Here are five coaches that you don't talk about much, but should.
5. John Webb, Rockwood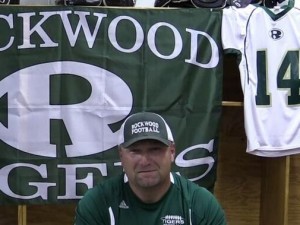 Webb has brought continuity, stability and a winning culture to the Rockwood program. He has maintained its Wing-T roots and grown them into a perennial playoff participant. Rockwood has made 11 playoff appearances (five consecutive) under Webb and had an 11-win season and run to the state semifinals in 2009. The Tigers won 11 games in 2004 and are 113-88 in 18 seasons with him at the helm. Player defections to private schools in recent seasons have diminished the promise that some Rockwood teams might have held, but Webb forged winning campaigns all the same.
4. Jeff Harig, Loudon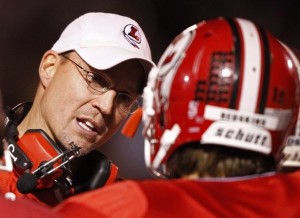 Harig has a temperament made for being a head coach, a voice for pregame locker room speeches and a football acumen that ranks right up there with the best. And, he looks like he could still suit up and play any skill position on the field. He's energetic, super passionate about his craft and still has the desire to get the best out of Loudon, whether it's a great year for personnel on the roster or not. Harig is 77-58 going into his 13th season. That win total could be higher (and playoff runs longer) had he not coached during an era when Alcoa and CAK were on up-cycles in their program histories (think Phil Mickelson during Tiger's prime).
3. Tony Lambert, Oneida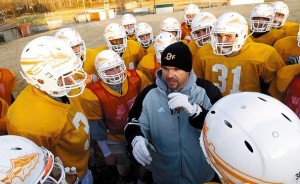 Known for his great defensive mind and a Southern drawl that will linger in your ears for hours, Lambert is a proven winner. He did it at Oneida with a 20-6 mark during the 2007-08 seasons. He led Scott to the playoffs in 2011. He is 18-5 at Oneida since his return to the Indians' sideline in 2012. Lambert brings an unwavering faith and level of leadership to a locker room, and he's a easy favorite in the coaching fraternity.
2. Brad Conley, Gibbs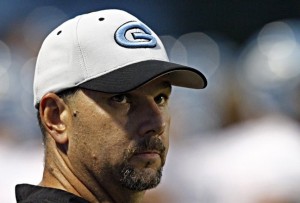 From 2001-07, Gibbs won a total of 19 games and made two playoff appearances (with 3-7 regular-season records). Conley took over the Eagles in 2008 and has won 37 games in six seasons with six playoff appearances — including an 11-2 season in 2010 that featured a trip to the 4A state quarterfinals. Conley brings passion and a great father-figure presence to the program. And in a day and age when option, run-first offenses are seen as antiquated and stale, Conley makes it cool, appealing and effective.
1. Caine Ballard, Greeneville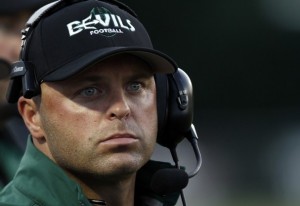 Ballard jumped off the Maryville coaching tree, landed on both feet and then built a championship-caliber program 80 minutes East of Knoxville. Unfortunately, that locale doesn't receive the lion's share of attention. Still, all Ballard has done is win 87.1 percent of his games with the Greene Devils, win consecutive 4A titles in 2010-11 and finish runner-up in 2009. Yet when it comes to talking about the state's elite coaches or when it comes to prime coaching searches within the Tennessee borders, Ballard's name doesn't come up as frequently as it should.