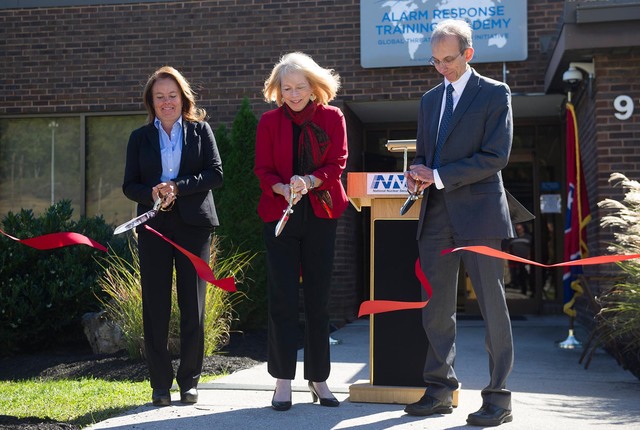 National Nuclear Security Administration officials Teresa Robbins and Anne Harrington, from left, and Morgan Smith, chief operating officer of Consolidated Nuclear Security, cut a ribbon at the grand opening of the new Alarm Response Training Academy at Y-12 on Thursday. (Photo by Adam Lau/News Sentinel)
At this week's grand opening of a new training facility at Y-12, I had a chance to talk briefly with Morgan Smith, the chief operating officer for Consolidated Nuclear Security, the government's managing contractor for Y-12 and Pantex.
The company won the combined Y-12/Pantex management contract largely based on its promise to cut costs in a big way and save the government more than $3 billion over the next decade.
So I asked Smith how those cost-efficiency plans were going in the first few months of the contractor's tenure. He didn't offer a lot of detail, but he responded. Continue reading →