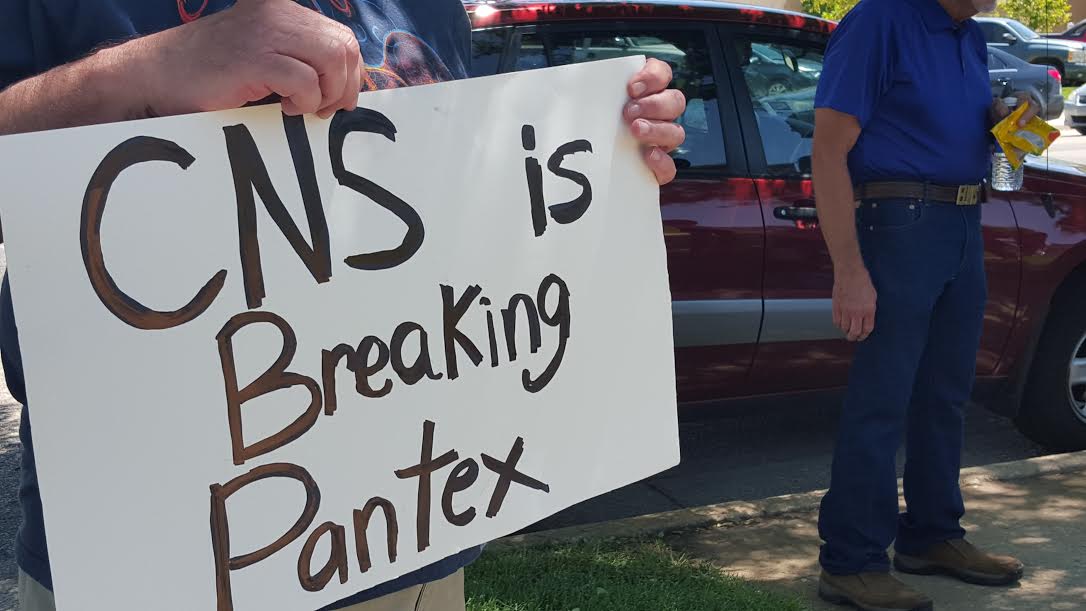 Pantex union member expresses his feelings on sign. (photo by News Channel 10/Amarillo)
Clarence Rashada, president of the Metal Trades Council at Pantex, said union workers remain upset by proposed changes to their benefits, and he said that was primary reason for the rejection of Consolidated Nuclear Security's final contract offer and their vote to strike.
The Metal Trades Department in Washington is reviewing the final proposal and will decide whether or not to authorize the strike by about 1,100 Pantex workers. If the Metal Trades Department authorizes a strike, it will begin at midnight Friday.
"The crowd is angry," Rashada said. Continue reading →