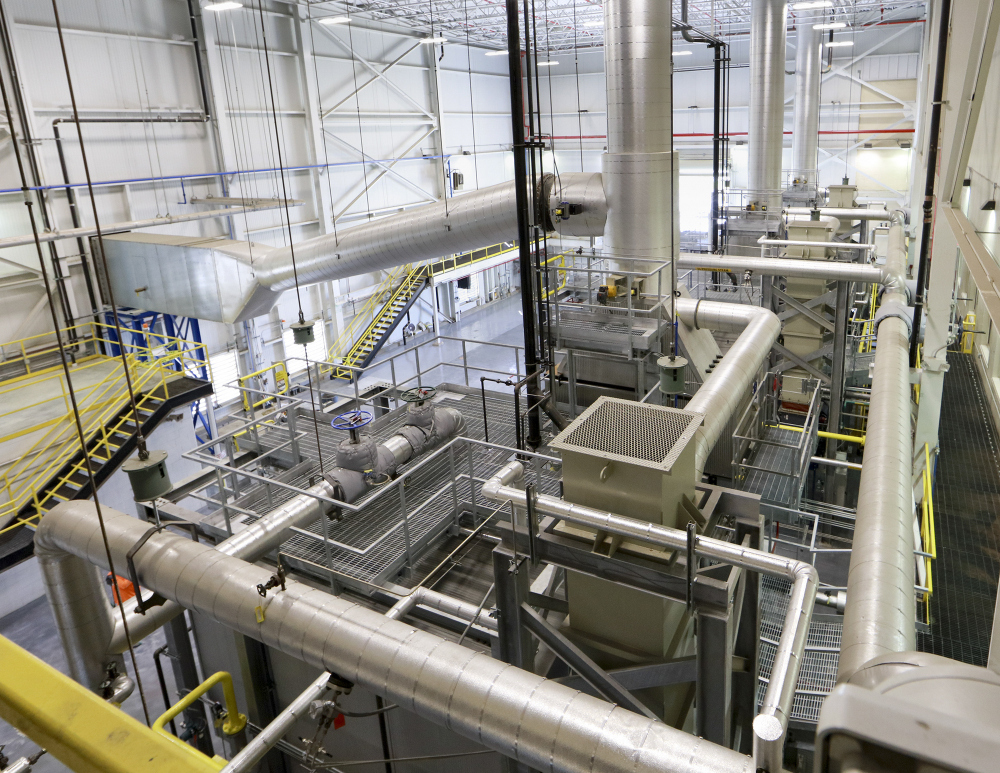 An elevated view of the Boiler Operating Area at Oak Ridge National Laboratory's revised Steam Plant. In photo below right is the exterior of the Steam Plant on the lab's Central Campus. (ORNL photos/Jason Richards)
Oak Ridge National Laboratory's new steam plant may turn out to be a winner after all.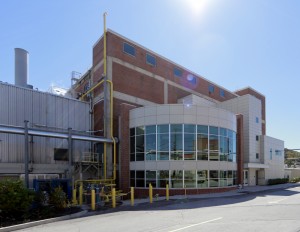 The Department of Energy's manager at ORNL said a new high-efficiency system — which burns natural gas or fuel oil, if needed — has been installed ahead of schedule, and so far the results have been impressive. It will replace a wood-chip boiler, which was touted as an easy-on-the-environment alternative but turned out to be a flop and had to be shut down in late 2013.
A temporary boiler was put in place to provide steam for plant operations until the new system came online last month in the same facility on ORNL's central campus. Continue reading →